Full Site Editing has brought a revolution in WordPress. Full site editing made the overall experience a pleasant one with blocks being introduced on all parts of the site rather than keeping them just for posts and pages.
A lot has changed with WordPress 5.9, Full site editing included Global Styles, Query block, Navigation block, Templates, block themes, post/page specific block & site editing being one of them too. In this article, we will understand how WordPress site editor works.
What is Site Editor & How to access it?
Using Site Editor you can create, update, and manage content on your website. Direct editing and navigation between numerous templates, template elements, stylistic options, and do more.
Site Editor allows you to edit the header, general(body), and footer area of your webpage. You can even add new page templates or use an existing template that comes with your block theme.
To access the Site editor navigate to Appearance > Editor from your WordPress dashboard.
Your website's home page opens up, here you can click on any block and make changes to it. Suppose in the header you can change the Site logo, Site Name, alter the navigation menu add custom pages & make them links open in a new tab, etc.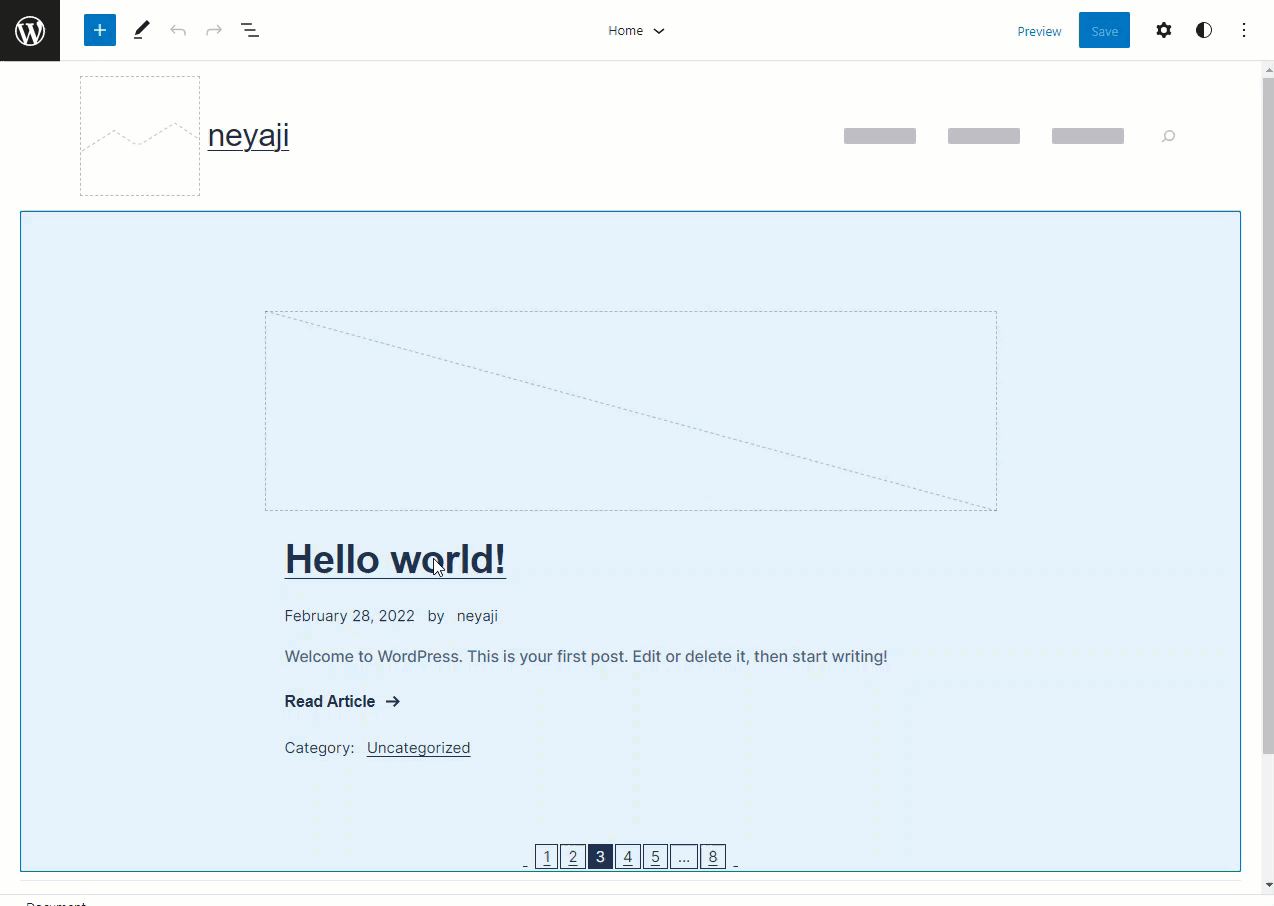 You can do similar things with the general body & add/delete blocks. By default, a post template is shown on the home page you can change it to something static like an image or a single post. Similarly, the footer can also be edited and customized as per your need.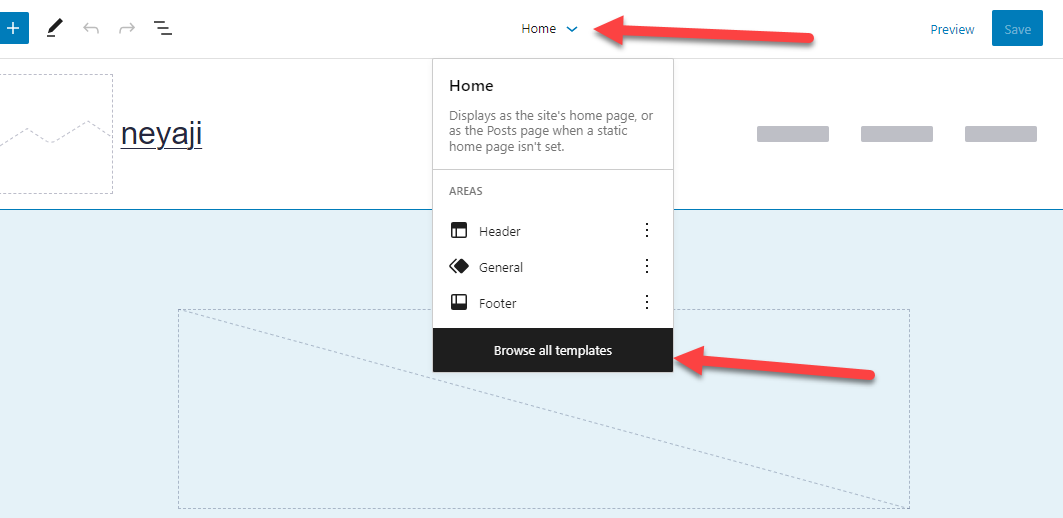 Likewise, if you want to edit a specific page/template or add a specific template you can do this too by clicking the Home Dropdown > Browse all templates.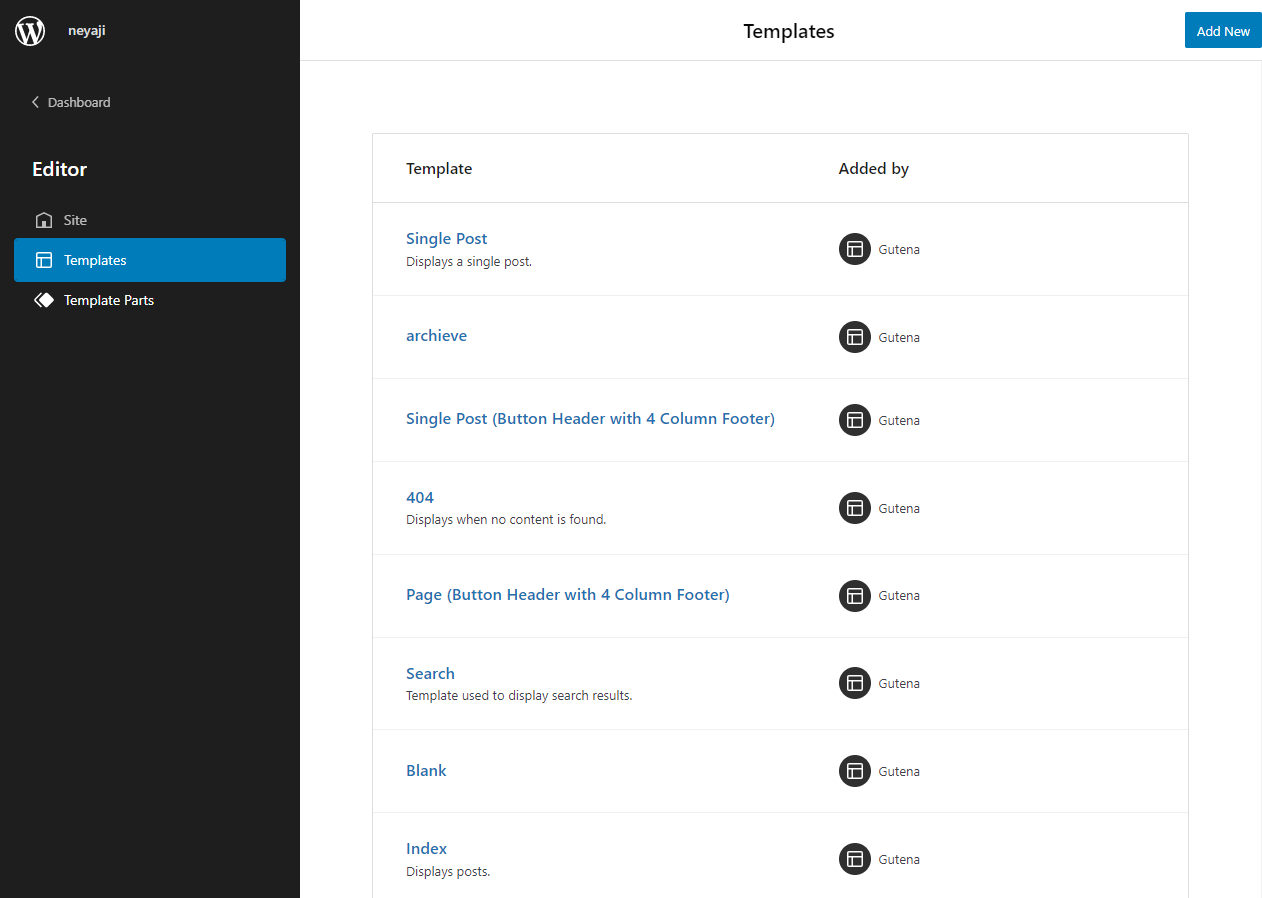 A templates list then opens up here you can click on the individual templates and make changes to them. Also in the Editor section at the Left Menu, you can make changes to Template Parts that consist of Header, Footer, Single Content, etc.
We've covered an article that explains how to create a sidebar with a block theme by editing the single post and page template to structure it perfectly as a blog.
Conclusion
Site Editor is most likely going to be the new way any WordPress user will be editing their sites in the near future. This change might not be as dramatic as a block, but it has brought a lot to the table that makes it worth using.
That's it for this article, if you are keen to learn about the various customization and editing options in WordPress block themes follow our blog.