If you have imported a demo of the Gutena Block theme and you realize that some of the navigation links started showing a Not Found error then this article will help you fix the issue. The issue lies with the improper selection of WordPress permalink or the wrong navigation menu.
Problem:
Page Not Found Error on navigation links after importing a demo.

Solution 1:
Check your permalink settings. If you have set the settings to Plain or Numeric. If yes, we need to change it to other settings.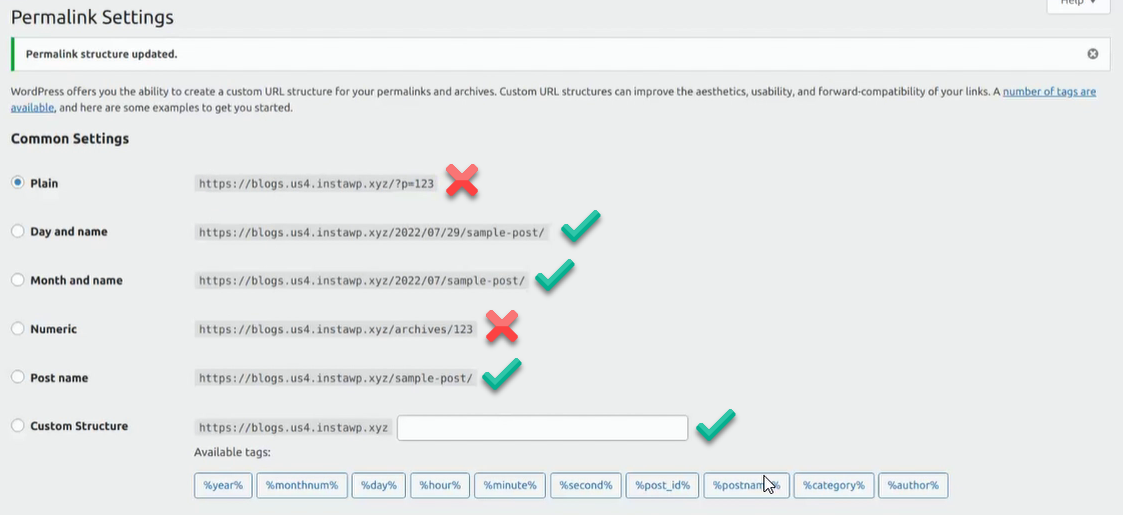 Navigate to Settings> Permalink Settings> Common Settings > and Set the permalink to any of the below settings:
Post Name
Date and Name
Month and Name
Custom Structure
Solution 2:
Change the navigation links under Appearance > Editor > Header > Navigation as seen below